Top 10 Must-Visit Coffee Shops North of Atlanta: Your Guide to Caffeine-Filled Adventures!
Hey coffee lovers, guess what? If you're anything like us, your day doesn't even start to rock 'n roll until you've had that first, oh-so-satisfying sip of java. 🎸☕ But here's the good news—if you're cruising around north of Atlanta, you're in for a caffeinated treat!
Ready to perk up your daily grind? We've brewed up something special just for you—a piping hot list of the Top 10 Coffee Spots you absolutely MUST visit. Seriously, these places are the cream of the crop. 🌟
Got a personal fave that you swear by? Don't keep it a secret; let's spill the coffee beans! Share it with us! 🤗
1. Valor Coffee
44 Milton Ave, Alpharetta, GA 30009
706-452-3329
Valor Coffee is a hidden gem nestled in the heart of Atlanta's northside. With a commitment to excellence in every cup, they source and roast their beans with precision, delivering a taste that's truly exceptional. At Valor Coffee, you'll find a warm and inviting atmosphere that beckons you to savor your coffee experience. Explore their story and the passion that fuels their coffee journey.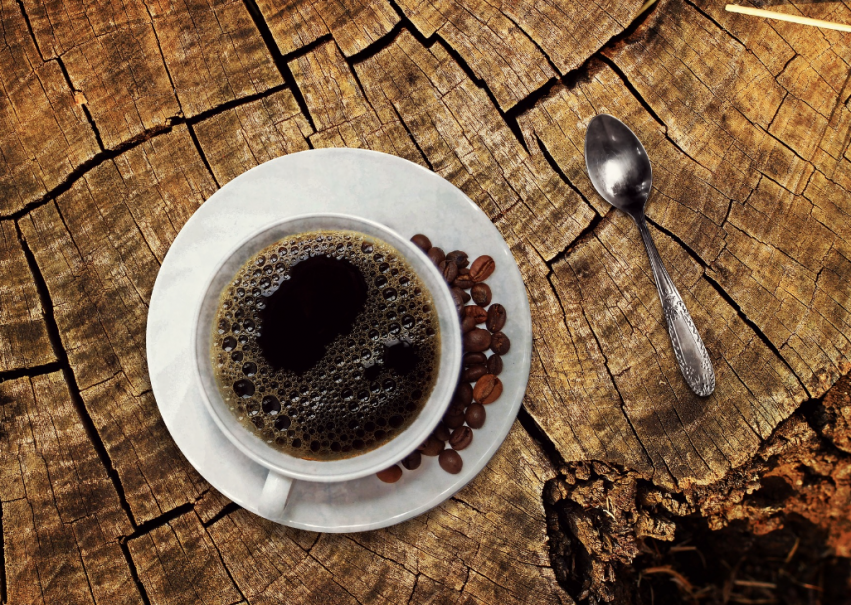 2. Fuel Coffee Roasters
800 N Main St #110, Alpharetta, GA 30009
678-691-8160
Fuel Coffee is your caffeine oasis in the bustling heart of Alpharetta. Step into this modern and vibrant coffee shop, where every brew is a masterpiece. Their dedication to crafting the perfect cup of coffee shines through in every sip. Whether you're seeking a cozy corner to work or a social hub to meet friends, Fuel Atlanta offers it all. Explore their menu and join the coffee-loving community that calls this place home.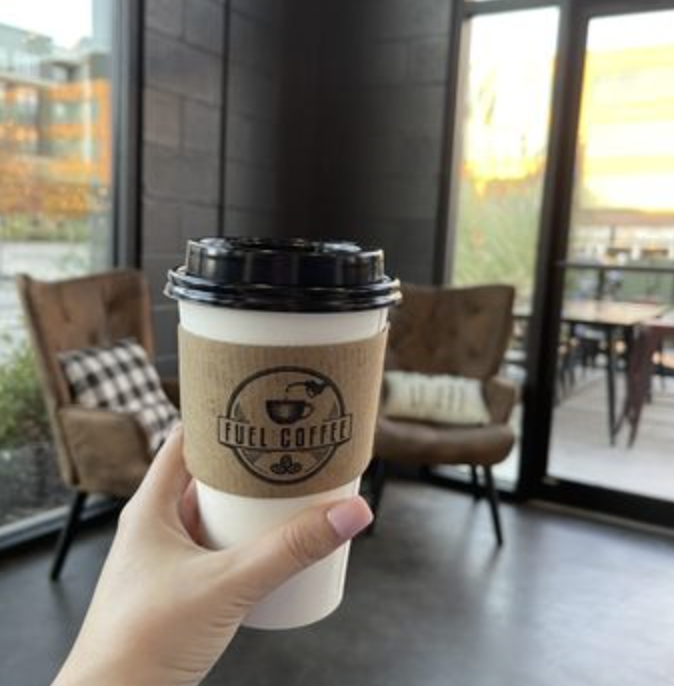 3. Rendezvous Coffee
543 Lakeland Plaza, Cumming, GA 30040
470-297-3739
Rendezvous Café is a charming haven for coffee enthusiasts. This delightful cafe is a true gem, offering a delightful blend of locally sourced beans and an inviting ambiance. Nestled in a quaint corner, Rendezvous Café is the perfect place to unwind with a cup of coffee, savor homemade pastries, and enjoy a moment of tranquility. Explore the warmth and character of this hidden coffee treasure in Georgia.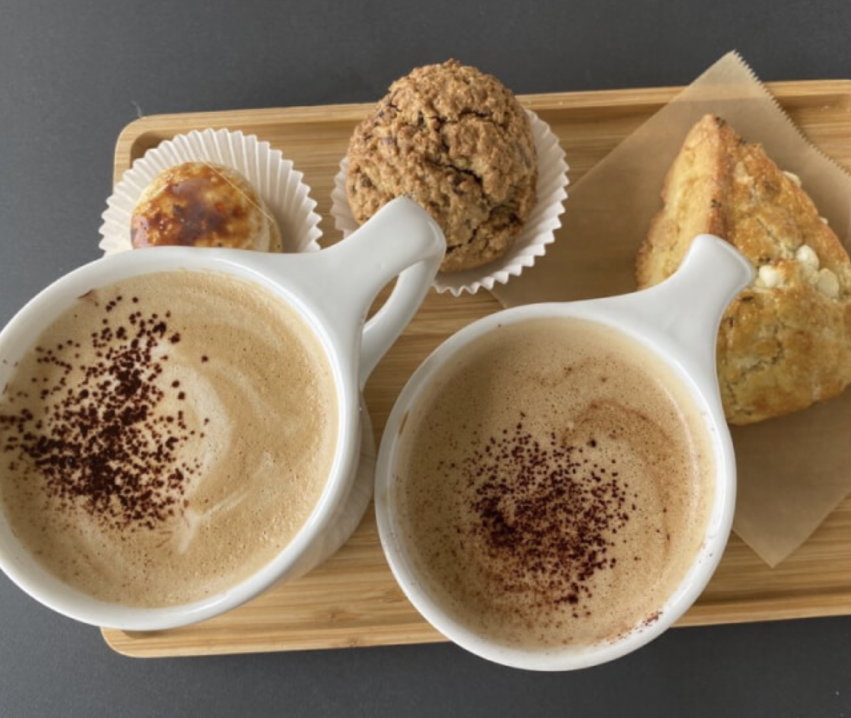 4. Cips Coffee
2780 W Village Dr Suite B, Suwanee, GA 30024
770-288-5533
Cips Coffee Roasters, nestled in the heart of Suwanee, is a coffee lover's haven. Their dedication to excellence shines through in every cup, with meticulously sourced and perfectly roasted beans. As you enter their welcoming space, you're greeted by the intoxicating aroma of freshly brewed coffee. Whether you're a devoted coffee enthusiast or just looking for a delightful sip, Cips Coffee Roasters promises a truly exceptional coffee experience. Get ready to savor the artistry of coffee-making at its finest.
5. Nido Cafe
5755 Clarion St, Cumming, GA 30040
678-341-9695
Nido Cafe Vickery is a charming coffee sanctuary. This cozy cafe offers a delightful blend of specialty brews and a warm, inviting atmosphere. Step inside to savor the rich aroma of freshly roasted beans and indulge in a variety of artisanal coffee creations. Whether you're seeking a quiet moment of solitude or a friendly gathering spot, Nido Cafe Vickery provides the perfect setting for your coffee escapades. Explore their menu and discover why it's a beloved gem in the local coffee scene.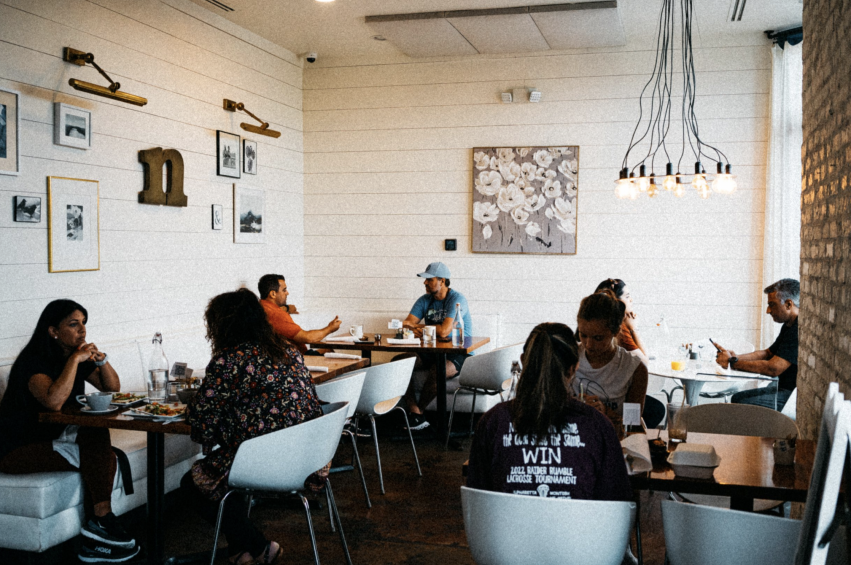 6. Community Cup
125 Tribble Gap Rd, Cumming, GA 30040
470-297-5569
Community Cup is more than just a coffee shop; it's a gathering place for locals. This welcoming cafe offers not only expertly crafted coffee but also a sense of community and connection. As you step inside, you'll be greeted by the comforting aroma of freshly brewed coffee and a friendly atmosphere. Whether you're looking for a cozy spot to work, catch up with friends, or simply unwind, Community Cup has you covered. Join the community and experience the warmth and charm that make this coffee shop a beloved local hub.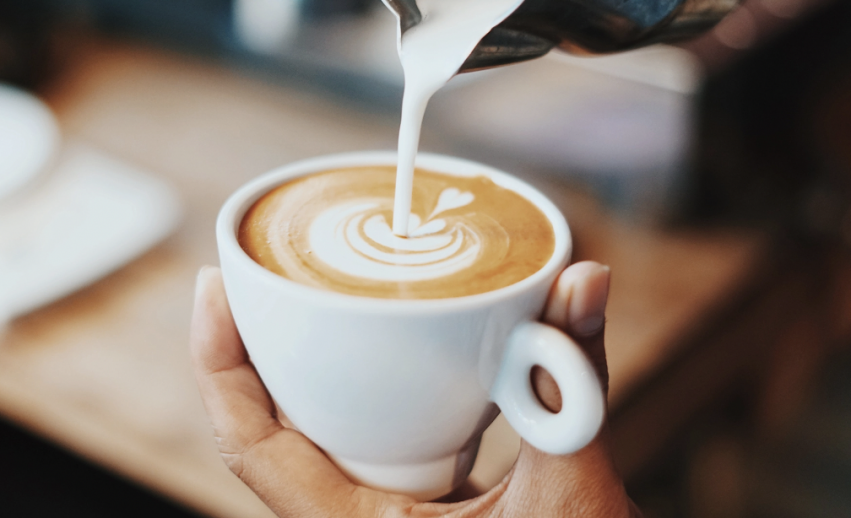 7. Cafe Intermezzo
100 Avalon Blvd, Alpharetta, GA 30009
470-322-4202

Cafe Intermezzo in Alpharetta, GA, is a delightful oasis for coffee lovers and connoisseurs of the finer things in life. With an ambiance that exudes European charm, this cafe transports you to a world of indulgence. From the moment you enter, you'll be enveloped in the aroma of expertly brewed coffee, alongside an extensive menu of delectable treats. Whether you're in search of a romantic evening or a cozy spot for a coffee date, Cafe Intermezzo offers an unforgettable experience. Discover the elegance and allure of this Alpharetta gem that beckons you to savor life's simple pleasures.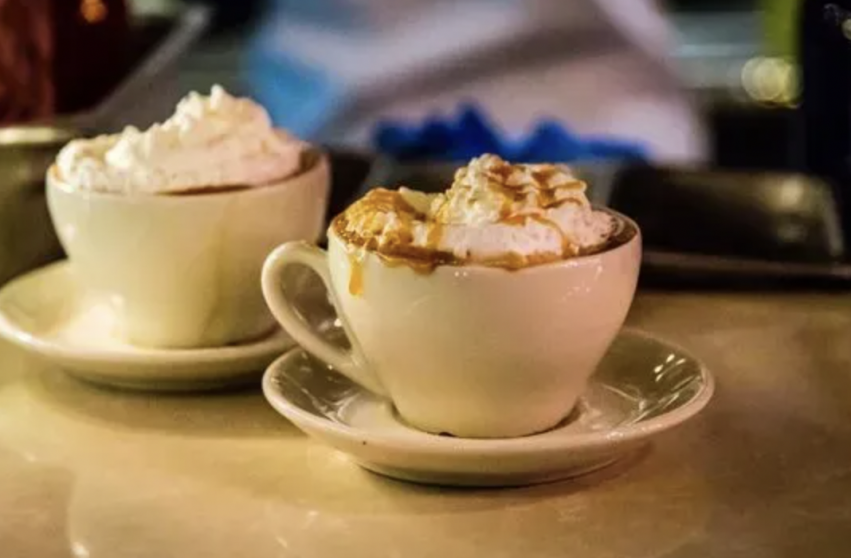 8. Warm Waves Coffee
52-A S Main St, Alpharetta, GA 30009
678-395-4881
Warm Waves Coffee is a coastal-inspired haven for coffee aficionados, bringing the beachy vibes to Alpharetta. This charming coffee shop invites you to unwind and soak in the relaxing atmosphere while savoring meticulously brewed coffee. Step inside to the soothing sounds of gentle waves and the irresistible aroma of freshly roasted beans. Whether you're looking for a serene spot to work or a friendly gathering place, Warm Waves Coffee offers the perfect coastal retreat. Dive into the experience and discover why this coffee shop is a local favorite, bringing a slice of the seaside to your daily grind.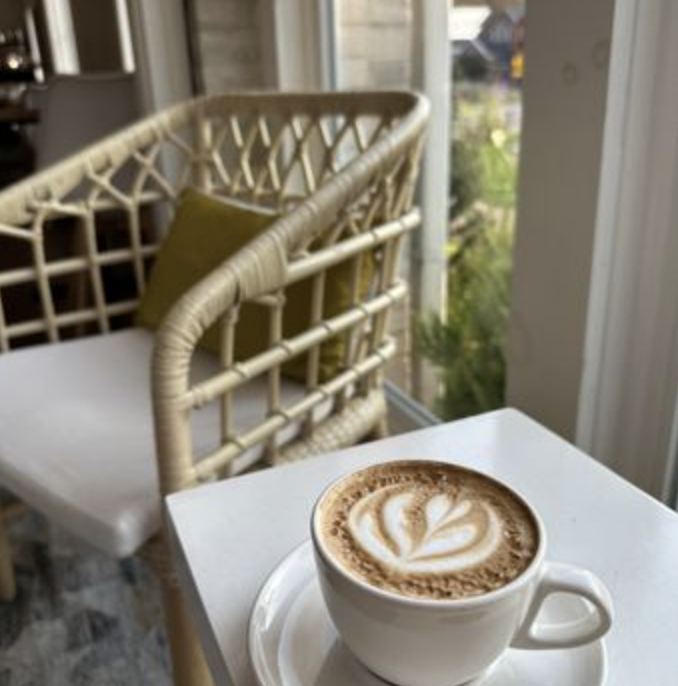 9. Crazy Love Coffee
1088 Canton St, Roswell, GA 30075
770-545-8228
Crazy Love Coffee, a unique and heartwarming coffee haven, is not just a place for great brews but a place with a purpose. Nestled in the heart of Roswell, Crazy Love Coffee serves up more than just coffee; it serves up love, compassion, and community. As you walk through its doors, you'll be greeted with the welcoming aroma of freshly brewed coffee and a warm atmosphere that mirrors its mission. Whether you're seeking a place to chat with friends, work, or simply enjoy your favorite cup of joe, Crazy Love Coffee is where love and coffee meet. Explore this special spot and become a part of the love-filled journey that defines this extraordinary coffee shop.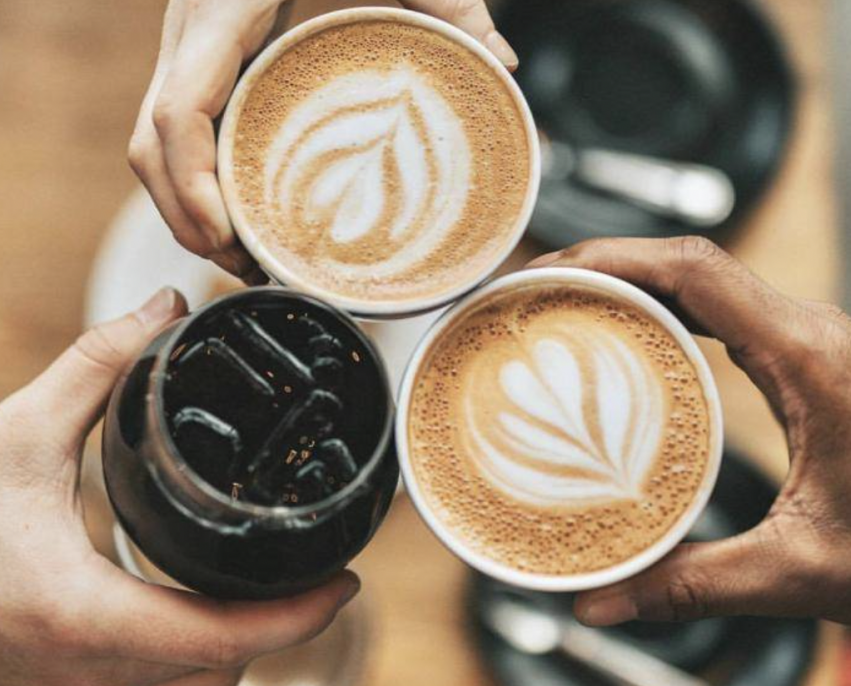 10. Myth & Legend Coffee
431 Vision Dr, Cumming, GA 30040
678-771-5346
Myth and Legend Coffee, a mystical and legendary coffee destination, beckons you to embark on a caffeinated adventure like no other. This unique coffee shop crafts more than just great coffee; it crafts stories and experiences. As you step inside, you'll be enchanted by the rich aroma of freshly brewed beans and the intriguing ambiance that surrounds you. Whether you're in search of a place to fuel your creativity, meet with fellow enthusiasts, or simply enjoy a cup of coffee that transcends the ordinary, Myth and Legend Coffee invites you to be part of a truly legendary journey. Discover the magic that awaits in every cup and be a part of their legendary tale.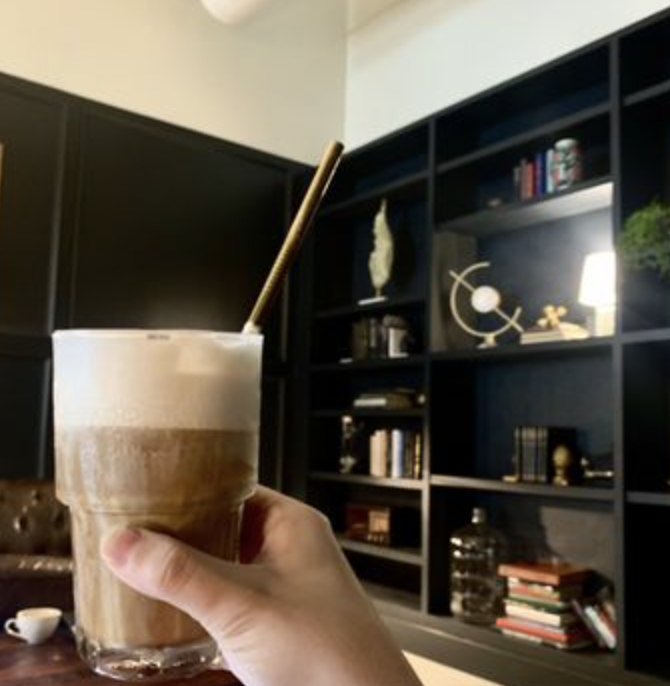 Alright, coffee aficionados, let's wrap this up with a steamy, heartfelt toast! 🥂 As you caffeine-cruise through the north Atlanta 'hood, remember, every sip is like a mini-vacay into the local scene. We're talking culture, passion, and straight-up coffee wizardry! ☕️🎩
Whether you're a die-hard coffee geek or just on the hunt for that perfect cozy corner, rest assured—these caffeine havens are brewin' up something special just for you.✨
So, spill it! Which of these Top 10 local java joints has won your heart and taste buds? Share your caffeinated stories; we're all ears—or should we say, mugs? 🤪
May your coffee journeys be filled to the brim with warmth, unbeatable flavors, and a pinch of that magic we call discovery. Keep sipping, keep smiling, and keep exploring. Cheers to caffeinated adventures! 🎉☕💖
Who You Work With Matters
Your home deserves this kind of attention. If marketing your home properly and finding the right buyer is important to you – we're here to help. Schedule a call with our team to discuss your property, and we'll share exactly what we can do to give you the best selling experience overall.
We've personally helped over 1000 buyers and sellers during our career. You can count on our experience to see you through the real estate process with ease and insight.