Complete Guide to Spending Fourth of July in Forsyth County
Deciding where to spend the 4th of July is overwhelming, especially with all of the options to choose from in Forsyth County!
The Fourth is one of our favorite holidays, so we're pros when it comes to giving you the best spots to celebrate. You might even find us at one of them!
Fireworks & Vendors at The Fairgrounds
Where: Cumming Fairgrounds | 235 Castleberry Rd, Cumming
When: July 3rd 6 PM to 11 PM | Fireworks at 9:30 PM
Events: Dance Contest, Food Vendors & Children Activities | Free Admission & Parking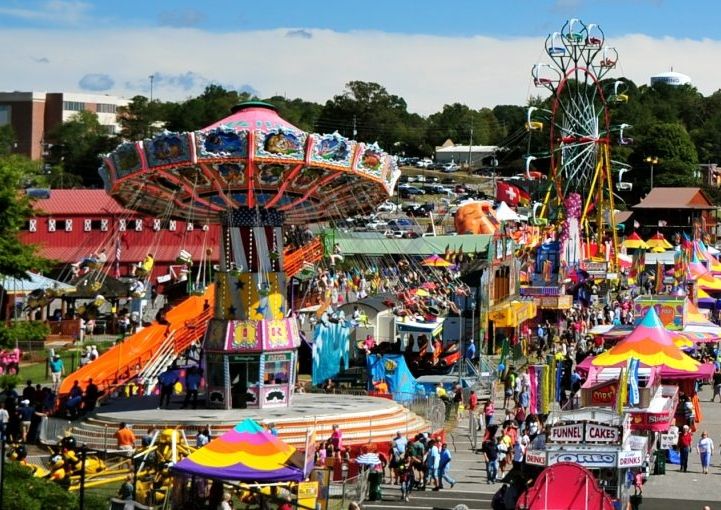 Fireworks Viewing Party at Kid to Kid Parking Lot
Where: Kid to Kid Parking Lot | 511 Lakeland Plaza, Cumming
When: July 3rd 6 PM to 9:30 PM
Events: Face painting, free popcorn, and more!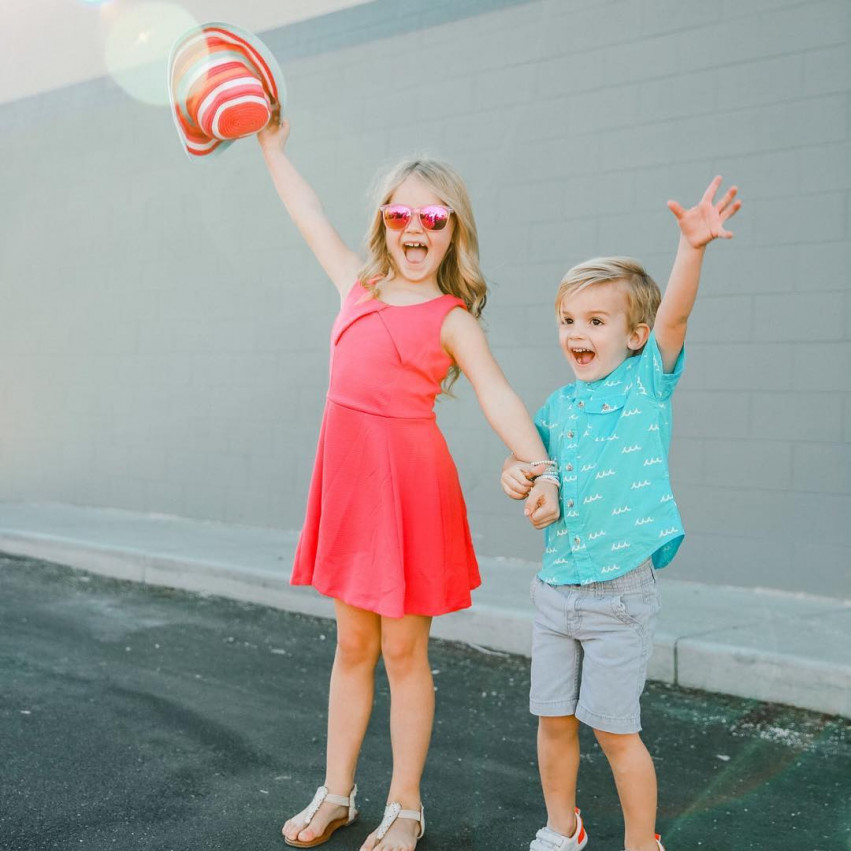 Fireworks, Live Music & Much More
Where: Lanier Islands
When: July 1st – 4th
Activities: July 3 - Volleyball Thursdays | July 4 - Flyboard Wednesdays, 927 Music DJ, Fireworks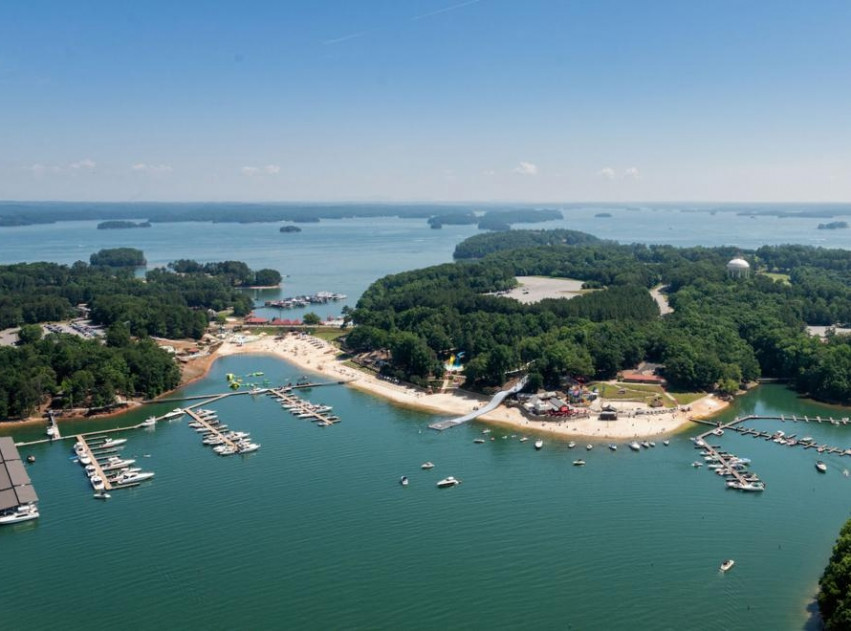 North GA Running Company's Independence Day Run
When: July 4th 8 AM - 11 AM
Come out for the 2nd annual Independence Day 5k. New this year - a 10k course! This race is designed to celebrate America's freedom. We are honored to add our 5k Road Race to the 59th annual Cumming 4th of July Steam Engine parade. The streets of Cumming Georgia are lined with close to 30,000 parade spectators to see the historic collection of Steam Engine tractors and historic vehicles pass through downtown and across the square. Our 5k will run just ahead of the parade passing by the staged floats and steam engines ready to go, providing race participants great crowd support. Runners will finish close enough in time and location to easily stay for the parade.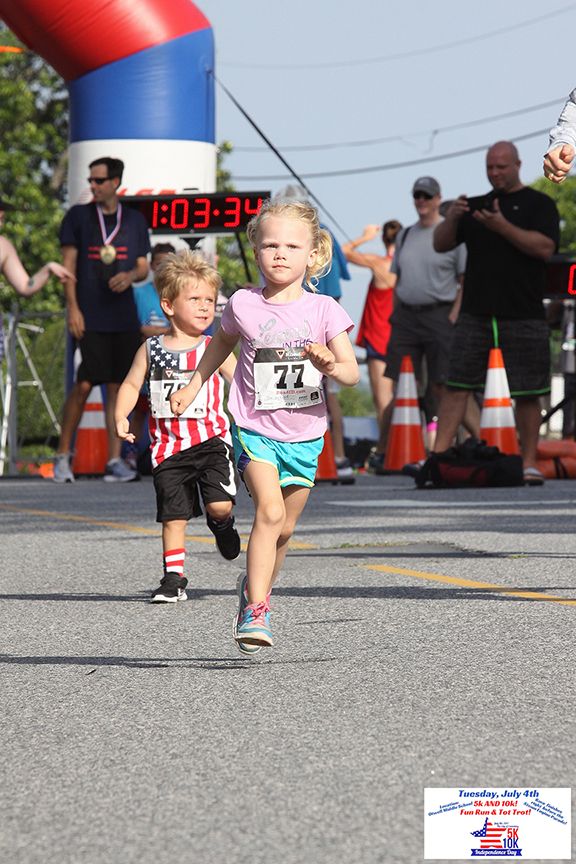 Dahlonega's 4th of July Celebration
Where: Hancock Park – Downtown Dahlonega
When: July 4th 8 AM - 5 PM
Activities: 5k, 4th of July Parade, All American Market, Car Show & Much MORE!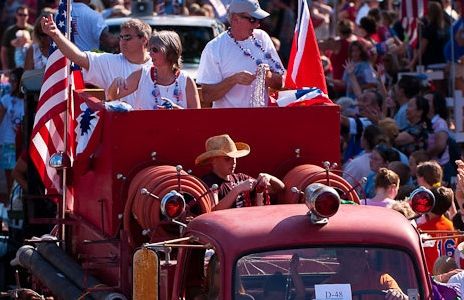 Steam Engine Parade
Where: Downtown Cumming
When: July 4th 10 AM
Activities: Led by The Mayor and his council, this parade features magnificent machines that represent a historical era of agriculture and farming. The Steam Engine Association proudly displays their antique engines every 4th of July to carry on the tradition Thomas began over sixty years ago.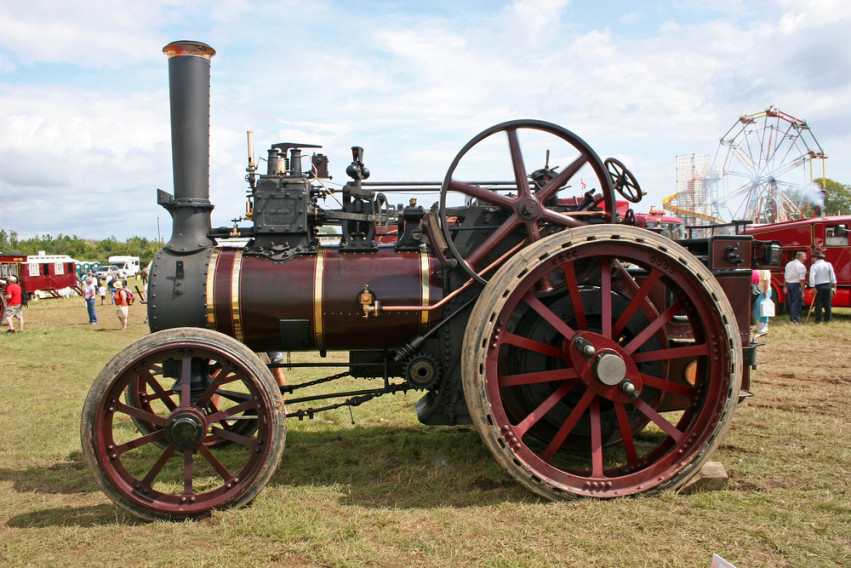 8th Annual Dutch Monkey Doughnuts' Independence Day Doughnut Eating Competition
When: July 4th festivities begin at 10 AM, contest at 11 AM
TIP: Come early to grab a good viewing spot. This event is FREE, but they are hoping to raise lots of money for childhood cancer research, so bring cash for hot dogs, popcorn, cold drinks, our donation jar, etc. 100% of funds collected at the event will be donated to the Rally Foundation!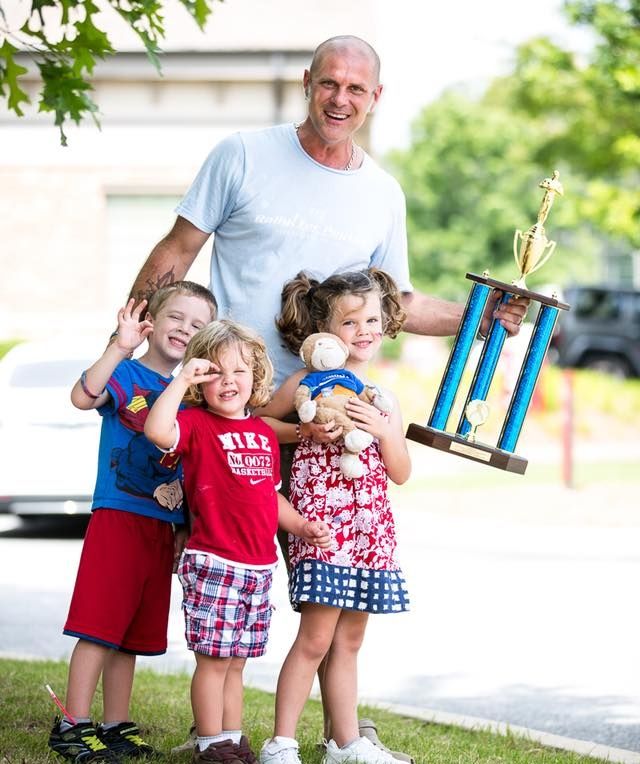 Gwinnett Braves Game & Post Game Fireworks
Where & when: Coolray Field – 2500 Buford Dr NE, Lawrenceville, GA 30043 | 7:05 PM
Enjoy watching a baseball game and an excellent firework show after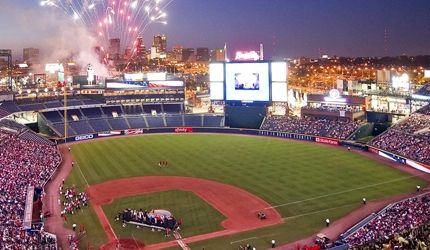 Stone Mountain's Fantastic Fourth Celebration
Where: Stone Mountain Park
When: July 1-4, 9:30 PM
Nothing says Georgia quite like Stone Mountain's Lasershow Spectacular in Mountainvision®, especially when the show is followed by an over-the-top round of fireworks and fire effects set to music. The world's largest piece of exposed granite will become a stage for one of the most festive Fourth get-togethers in the state; heck, in the south.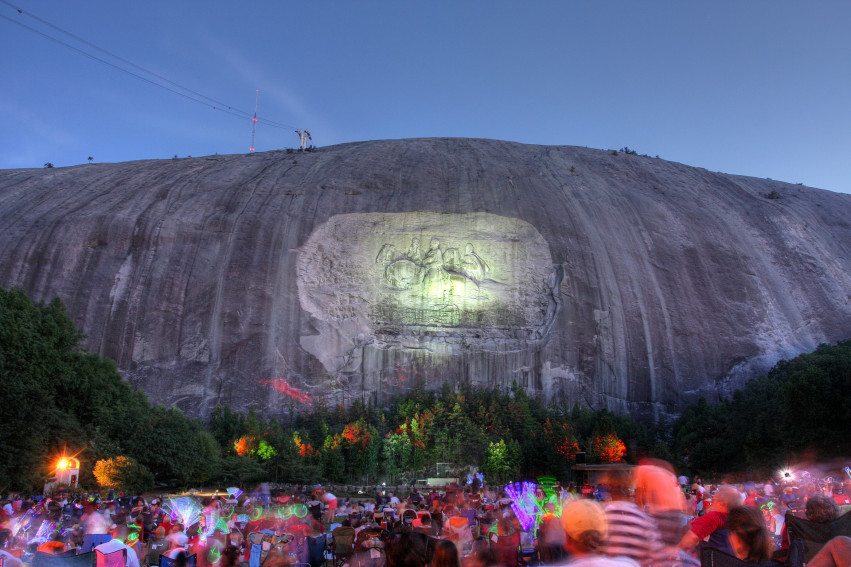 Centennial Park: Fourth Of July Celebration
Where: Centennial Olympic Park
When: July 4 gates open at 6 PM; fireworks begin at 9:45 PM
Details: What better way is there to celebrate the Fourth than with an overhead fireworks display under downtown Atlanta's nighttime sky? While you're waiting for the sun to go down, enjoy a concert from a range of musical guests, including Grammy award-winner Bobby Brown, R&B singer/songwriter Algebra Blessett, and indie talent Chelsea Shag.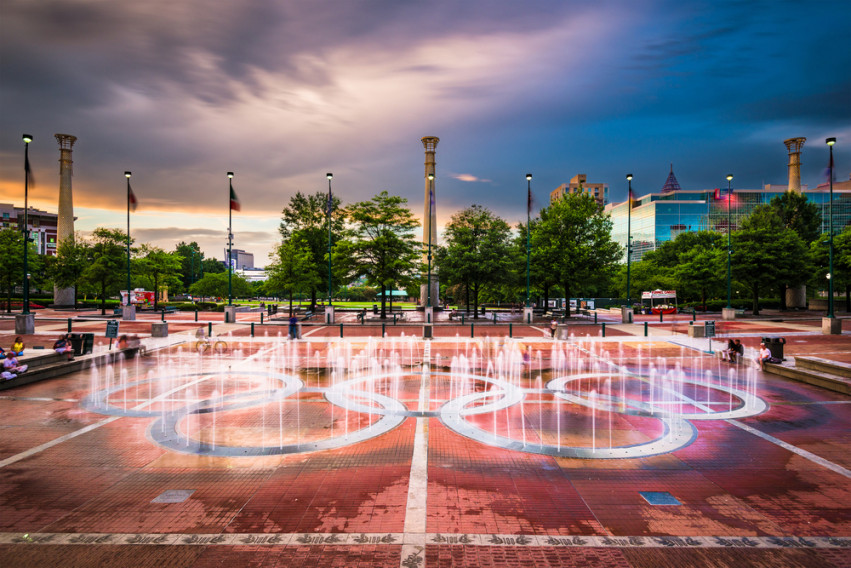 Mall of Georgia Star Spangled Fourth of July
Where: Mall of Georgia
When: July 4, 5 PM
There's something for everyone at Mall of Georgia's annual Star Spangled Fourth celebration. Doors open early with free concerts, including a performance by A1A, the official Jimmy Buffet tribute band. Fireworks will take place at dark and the party doesn't stop there—the night will finish off with an outdoor showing of The LEGO Batman Movie on a 70-foot wide screen under the stars.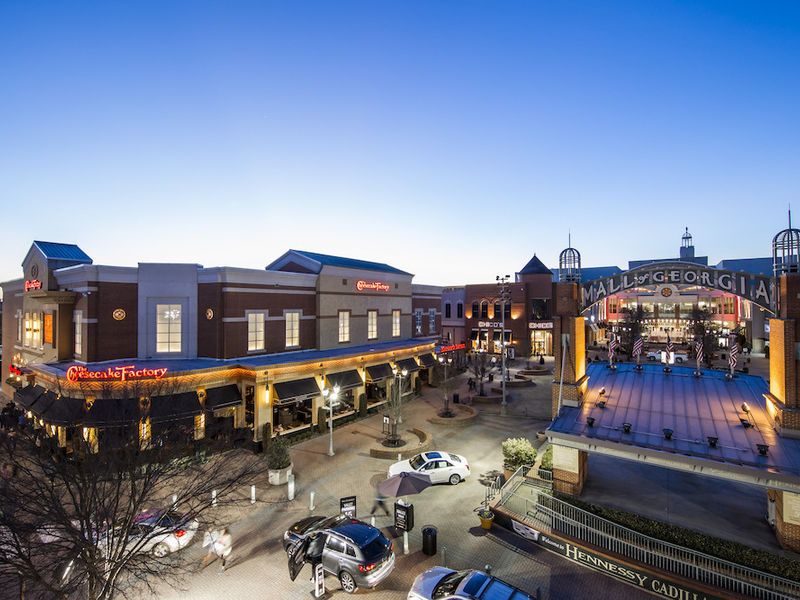 Roswell's Fourth of July Fireworks Extravaganza
Where: Roswell High School lawn
When: July 4, 5:30 PM
The Roswell Fireworks Extravaganza is a tradition for the whole family with live music, a Kids Zone with inflatables, and, of course, a ravishing firecrackers display at the end of the night. Attendees who show up early won't be bored while they wait for dusk; a selection of food trucks will be onsite for easy Independence Day snacking.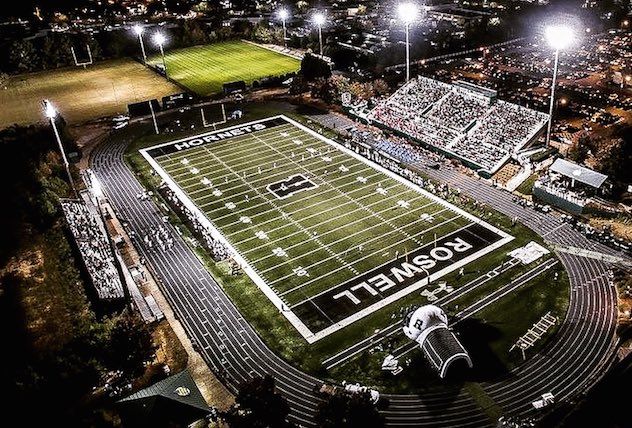 Red, White & Brew
Where: Georgia Aquarium
When: July 1, 6:30 PM
Cost: Adults: $65; Members: $50
The best way to kick off the July Fourth weekend is with a brew at the aquarium, where Red, White & Brew will take over the Ocean Ballroom with countless beers to try, live music, and Wolfgang Puck Catering barbecue. Tickets include not only unlimited sampling of the plethora of brews, but also aquarium admission and a souvenir tasting glass for each guest.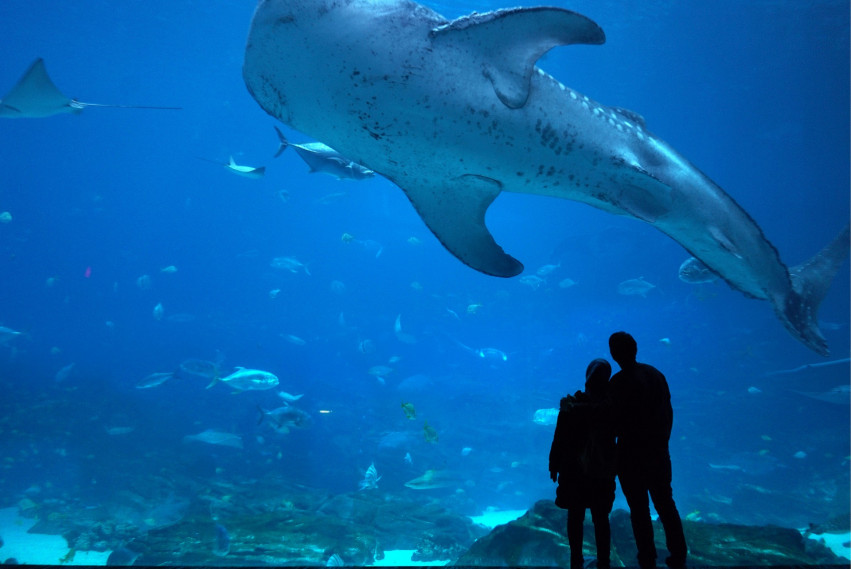 John's Creek
Where: Newton Park
When: July 3 at 6 PM
Celebrate 4th of July a day earlier at Johns Creek Independence Day Celebration. The event will be held July 3 starting at 6 p.m. at Newton Park. Food vendors Big-C's Chicago Kitchen, Cousins Maine Lobster, Kona Ice, King of Pops and Hurricane Grill will be in the park.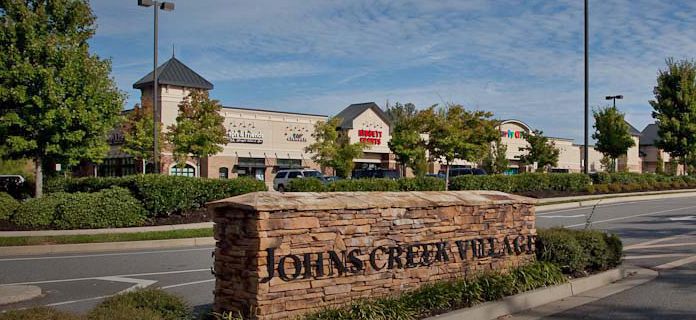 Alpharetta
Where: Wills Park
When: July 4 at 6 PM
If you're in the Alpharetta area, celebrate the 4th at Wills Park. The city will kick off their celebration at 6 p.m. Attendees can look forward to barbecue, hot dogs, hamburgers, Italian ice and ice cream from vendors. A fireworks show will be held rain or shine, city officials said.