Top 8 Ice Cream Shops North of Atlanta
National Ice Cream Day is just around the corner, and what better way to beat the summer heat than by indulging in a creamy, delightful treat? If you're wondering where to celebrate this ice cream lover's holiday, look no further! We've curated a list of the TOP 8 most exciting and mouthwatering ice cream spots that are perfect for enjoying National Ice Cream Day this year. Get ready for a fun-filled adventure as we explore these icy havens of sweetness!
Scoops | Sugar Hill
Scoops Sugar Hill offers a staggering selection of 32 hand-crafted ice cream flavors. From classic favorites to innovative creations, we've got the perfect scoop for everyone's taste buds. But that's not all! We also offer 10 different types of ice cream cones to complement your flavorful creation. Mix and match to your heart's content and let your imagination run wild!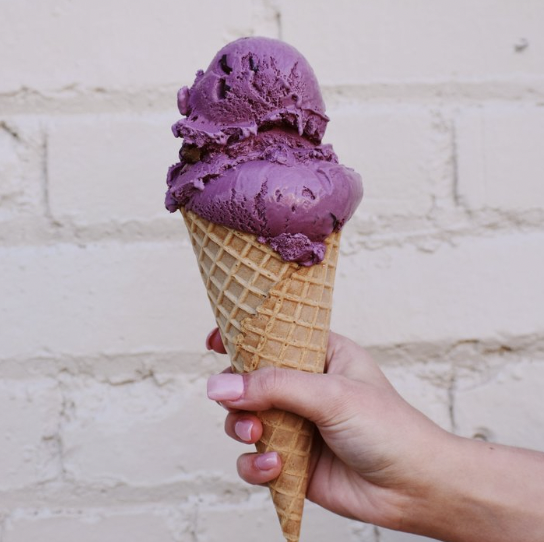 Where's The Scoop | Alpharetta
You deserve the best, and that's why Where's The Scoop make all our products with incredible care and intention just for you. Let the ingredients inspire you as they shine in every bite! When it comes to ice cream, Where's The Scoop choose to handcraft it from scratch in small batches, ensuring it's the freshest you'll ever taste. No preservatives or additives here! Treat yourself to something truly special!
https://www.wheresthescoop.com/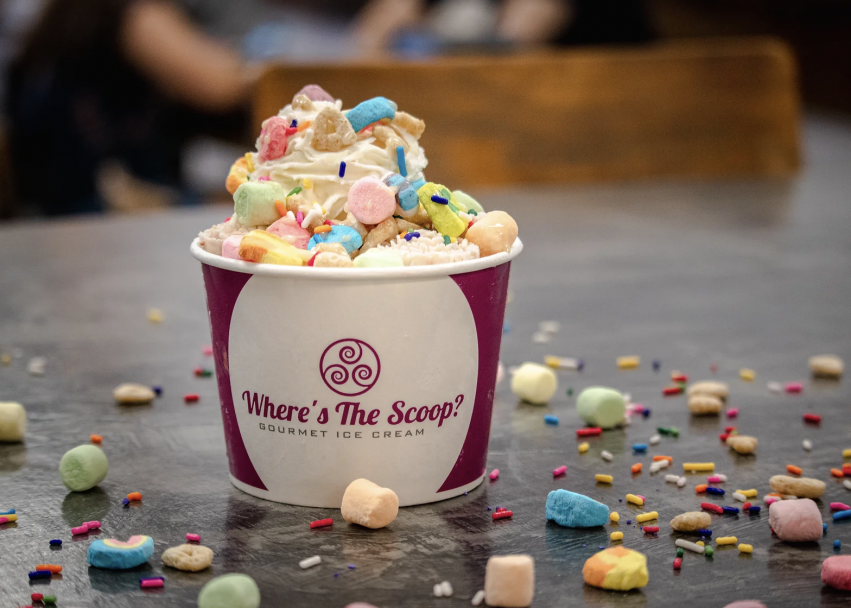 Kilwins | Alpharetta-Halcyon
Step into Kilwins in downtown Alpharetta and Halcyon and prepare to have your ice cream dreams come true. Indulge in their handcrafted chocolates and premium ice cream made with the finest ingredients. With every creamy bite, you'll understand why Kilwins is a beloved destination for ice cream enthusiasts.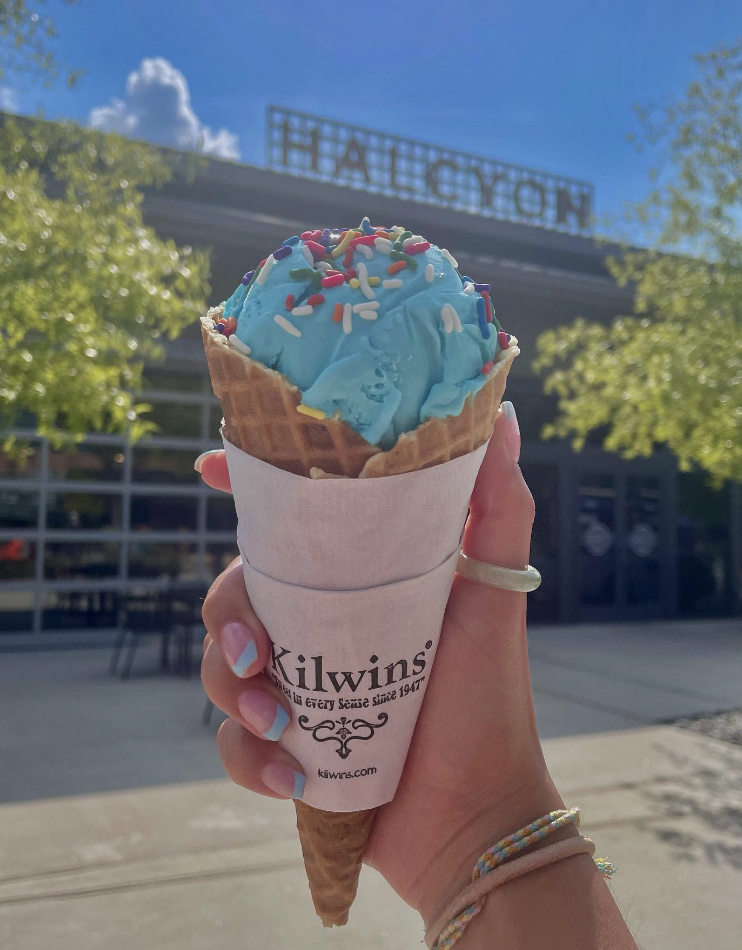 Four Fat Cows | Alpharetta
Looking for something yummy and unique for your next celebration? Let Four Fat Cows help! Four Fat Cows cater scoops, sundae bars, ice cream sandwiches and much more! Perfect for your next party, employee recognition event, wedding, neighborhood party, teacher thank you, after-school treats!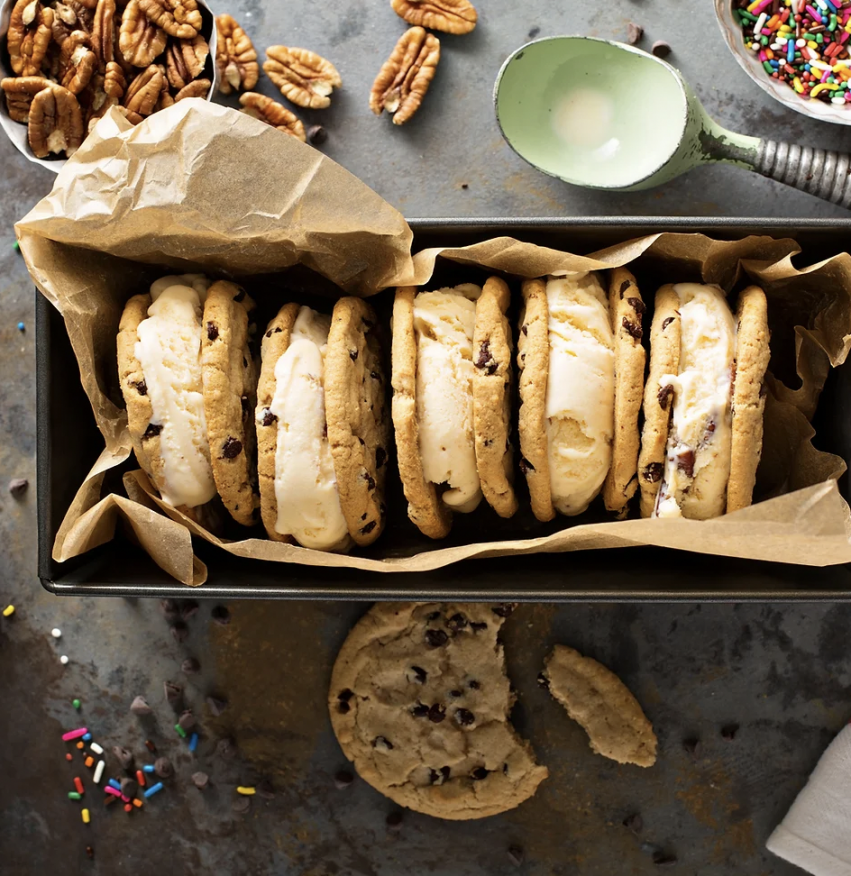 PopBar | Alpharetta
PopBar in Alpharetta takes ice cream to the next level with their customizable gelato, sorbet, and yogurt popsicles. Choose your favorite flavors, dip them in a variety of coatings, and add toppings to create a personalized frozen treat that suits your taste buds. Get ready to unleash your inner artist and enjoy every lick!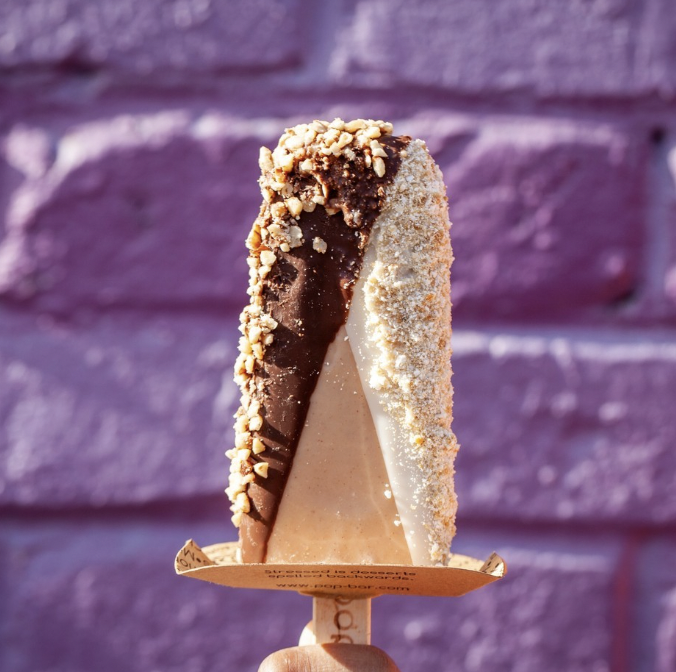 The Chill Hill | Cumming
Choose from a tantalizing array of over 50 different toppings to customize your ice cream or self-serve frozen yogurt just the way you like it. From classic favorites to unique flavors, Chill Hill at Vickery has something for everyone's taste buds. Indulge in your frozen treat of choice while enjoying the inviting ambiance of our indoor seating area.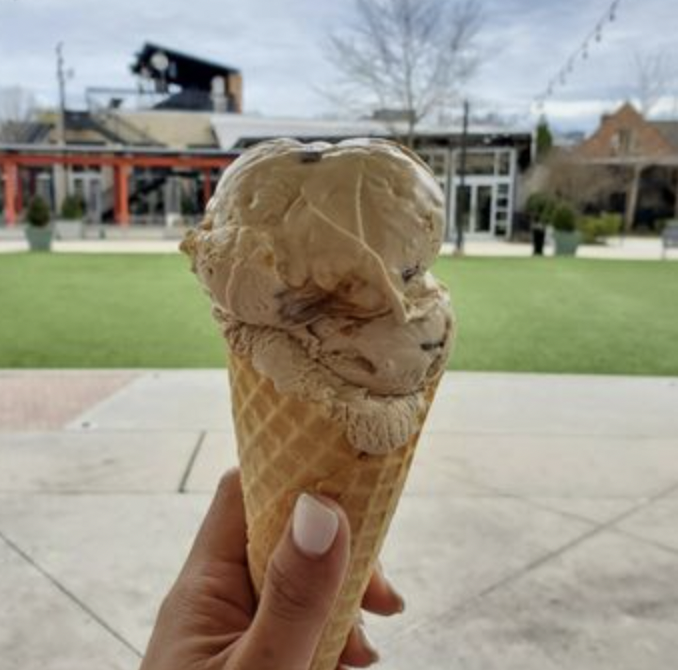 Vampire Penguin | Cumming
If you're craving a unique and refreshing treat, this is the place to be! Their shaved snow desserts are absolute masterpieces. With flavors like Strawberry Cheesecake, Matcha Green Tea, and Mango Tango, your taste buds are in for a delightful adventure. The Vampire Penguin team knows how to take your dessert experience to the next level. Customize your treat with an array of yummy toppings like fresh fruit, boba pearls, and drizzles of sweet sauce. The possibilities are endless!
Bruster's Real Ice Cream | Alpharetta
When it comes to mouthwatering ice cream, Bruster's Real Ice Cream in Cumming has you covered. Their extensive menu boasts both classic and creative flavors that will tantalize your taste buds. And let's not forget their signature waffle cones and sundaes – pure bliss in every scoop!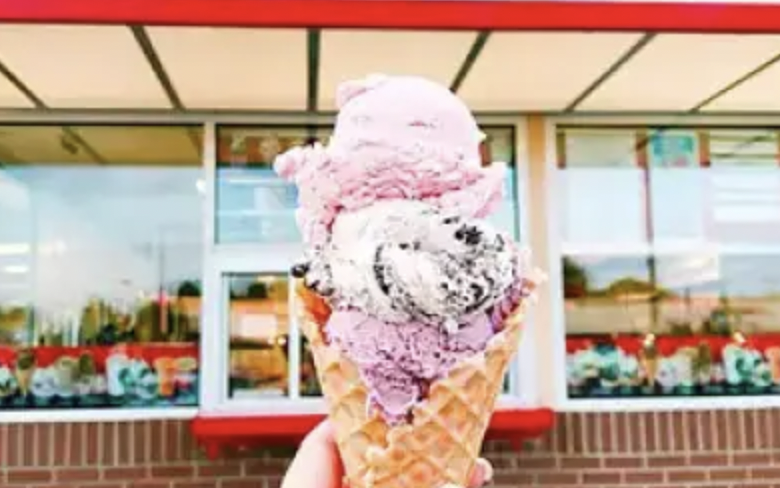 On National Ice Cream Day, these top 8 ice cream spots are the perfect destinations to celebrate in style. Each location offers a unique and delicious experience. So mark your calendars, gather your friends and family, and embark on a scrumptious adventure to celebrate the joy of ice cream!
Who You Work With Matters
Your home deserves this kind of attention. If marketing your home properly and finding the right buyer is important to you – we're here to help. Schedule a call with our team to discuss your property, and we'll share exactly what we can do to give you the best selling experience overall.
We are a top real estate team in Georgia and we've personally helped over 1000 buyers and sellers during our career. You can count on our experience to see you through the real estate process with ease and insight.