Successfully Buying & Selling during a Global Pandemic
Mike & Alexa's Story
Mike and Alexa were ready to make the jump from their Avalon townhome to a larger home with a fenced backyard for their pound pups. They both work in Buckhead so location was also very important.
Alexa originally reached out to the Cole Team last year but the timing just wasn't right with balancing work schedules and upcoming holidays. Looking back...is timing ever right?
What Prompted Our Move
"We wanted room for the dogs to run around and room for us to grow as a family. We'd been talking about it for awhile, but we decided to make the jump after we met with Stephanie and she educated us on the selling cycles in real estate for our particular situation (selling in a great school district)."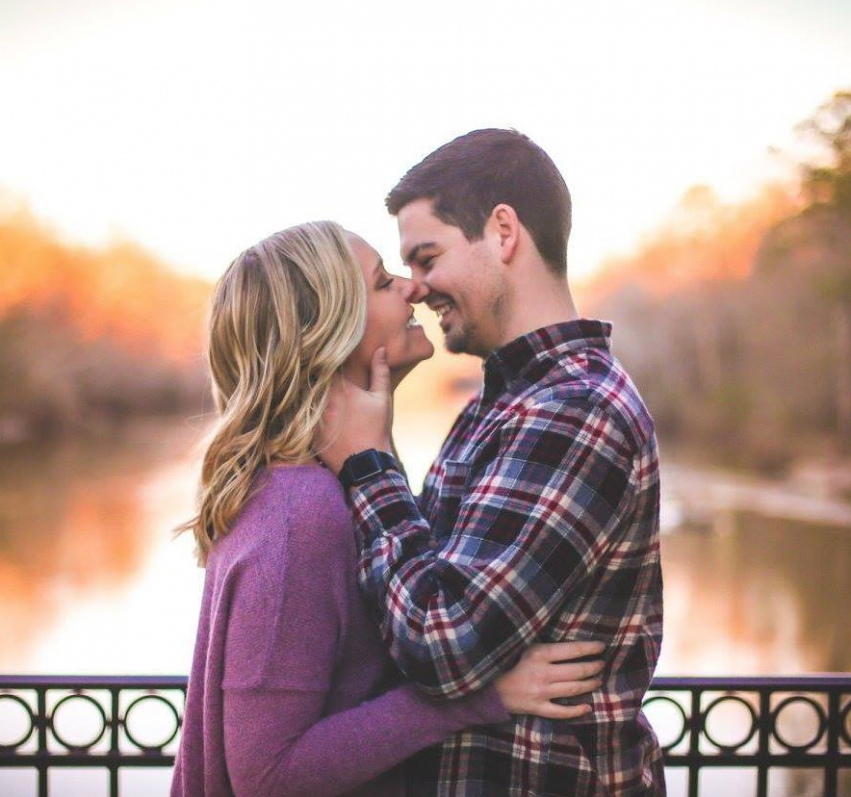 Balancing Selling & Buying
The new home was a big step and they needed to make sure they could get all the equity possible out of their townhome. While it was in great shape, there were some final touches the Cole Team felt their stagers could do to help the home garner the top price to ever sell in the neighborhood.
Coming soon marketing coupled with professional photography and drone shots helped to bring a lot of attention to their home before it was officially listed. Once it officially hit the market multiple offers rolled in.
Mike and Alexa were another step closer to their new home.
THIS IS IT! Gorgeous 2 Bedroom/2 Bath Condo + Loft/Office in fabulous swim/tennis neighborhood...minutes from Avalon. Beautiful hardwood floors throughout main level! You'll love the layout - Family room w/ fireplace; kitchen boasts breakfast bar, white cabinets, & separate dining area. Upstairs owner's suite accommodates a king size bed. Recently tiled bathroom w/ his/her vanities, separate tub/shower. Bedroom on main level with 2 closets and full bath. Fabulous private patio that overlooks wooded yard. Great outdoor entertaining. Skylights. Laundry Rm. Nest Thermostat
Mike & Alexa found the perfect home!
After seeing a dozen homes available they agreed the very first one they saw together was impossible to beat. It had a fantastic fenced backyard with tons of privacy. It also had a wonderful floor plan but was in need of updating.
The Cole Team was able to negotiate a phenomenal deal that included over $10,000 to re-carpet, paint, wallpaper removal, and replace kitchen countertops with granite. This work was to start as soon as the home closed with trusted contractors the Cole Team worked with for years.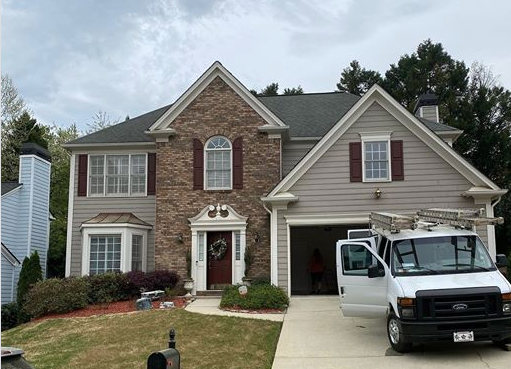 ...And then there was a global pandemic
They were under contract on their townhome and new home and everything was moving along perfectly...and then the pandemic hit. In what seemed like an instant everyone became worried if this move would still occur. It was a level of stress new to us all.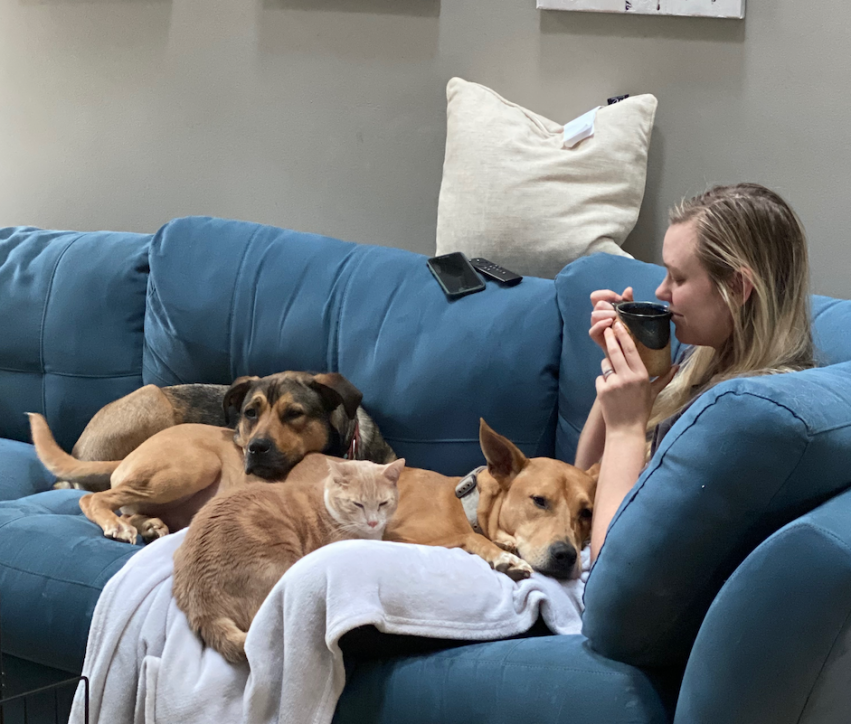 Thankfully...We did it!
In the end it all worked out and there were no delays. They were even able to close on their new home virtually. The pups couldn't be happier!
"We don't think there's ever a stress free time to sell, but know Stephanie had our back throughout the entire process, day, night, and weekends made it as stress free as possible. We think selling and buying at the same time is stressful overall. While it was very stressful we 110% we wouldn't take it back for anything. We know it'll be worth all the stress and anxiety we endured."
Mike and Alexa's Advice to Others
"Have a budget in mind first of all and get pre-approved. Once you do that, you feel more comfortable looking and with the process in general. We found that with our budget and location, we did better with homes that had been on the market for a little while versus brand new listed properties because there was less competition and therefore less stress/ a somewhat easier process."
Additional Advice...
"Don't get discouraged if one home (buying) or one offer on your home (selling) doesn't work out. Have patience and faith and know it will work out. Have some back ups if you're buying that you'd be thrilled to buy and then you're more comfortable putting in an offer / won't be let down compared to if you put all your Hope into one property."
"We would recommend the Cole Team to anyone that wants a good experience, a knowledgeable team, constant communication and reassurance, honesty and knowing without a doubt they have your best interest at heart."
We Can't Wait To Work With You